The Geeky Blogger
10 Lesser Known Tourist Spots To Discover In India
Updated: Jul 9, 2018


1. Krem Puri Caves, Mawsynram (Meghalaya)
It's not been long since the world's longest sandstone cave was discovered in Meghalaya. It is a vast network of sandstone caves replete with fossils that will take your breath away.
Krem Puri Cave is an incredibly complex maze of hundreds of short passages and long stretches of corridors that are interconnected in a big network. 
Getting there: Shillong and Guwahati are the nearest railway stations. You can then take a cab from there.
Best time to visit: September to May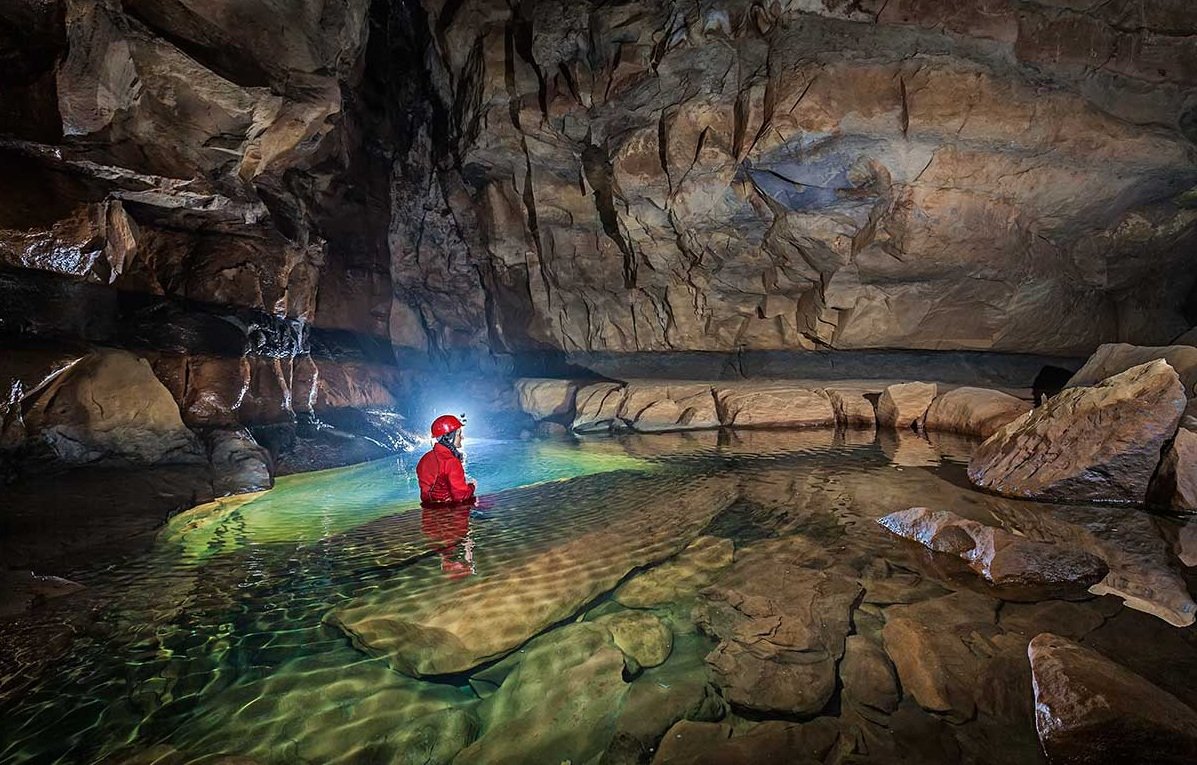 2. Garadia Mahadev Temple, Kota (Rajasthan)
This temple is around 28 kms away from the main city of Kota and falls under the region of Mukundra Hills Tiger Reserve.
Also known as the Grand Canyon of India, the grandness and calmness of the place cannot be described in words. It provides one of the most mesmerizing views of the Chambal River and its gorges.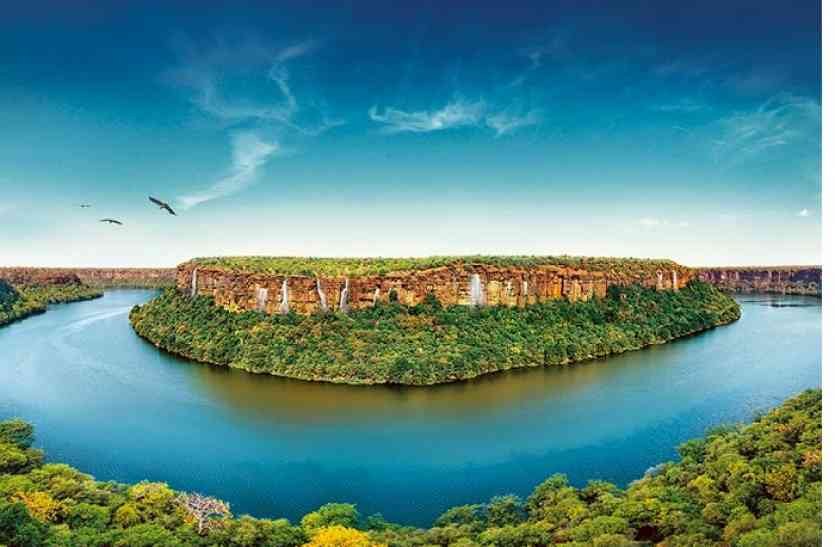 Getting there: You need to reach the Kota Railway Station from where you can easily get cabs to the temple.
Best time to visit: September to January.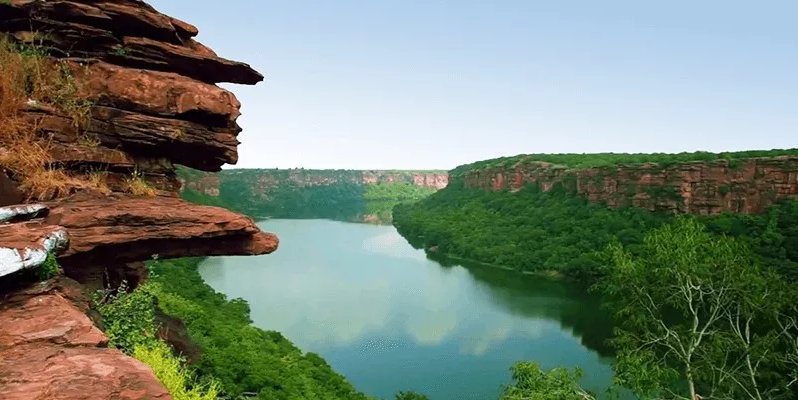 3. Dzongu (Sikkim)
This small Himalayan village is an isolated place beautified by small streams, long stretches of hills, waterfalls, and lush green forests.
Dzongu is a triangular region bounded by the Teesta River in the south-east, Tholung Chu River in the north-east and mighty mountains in the west.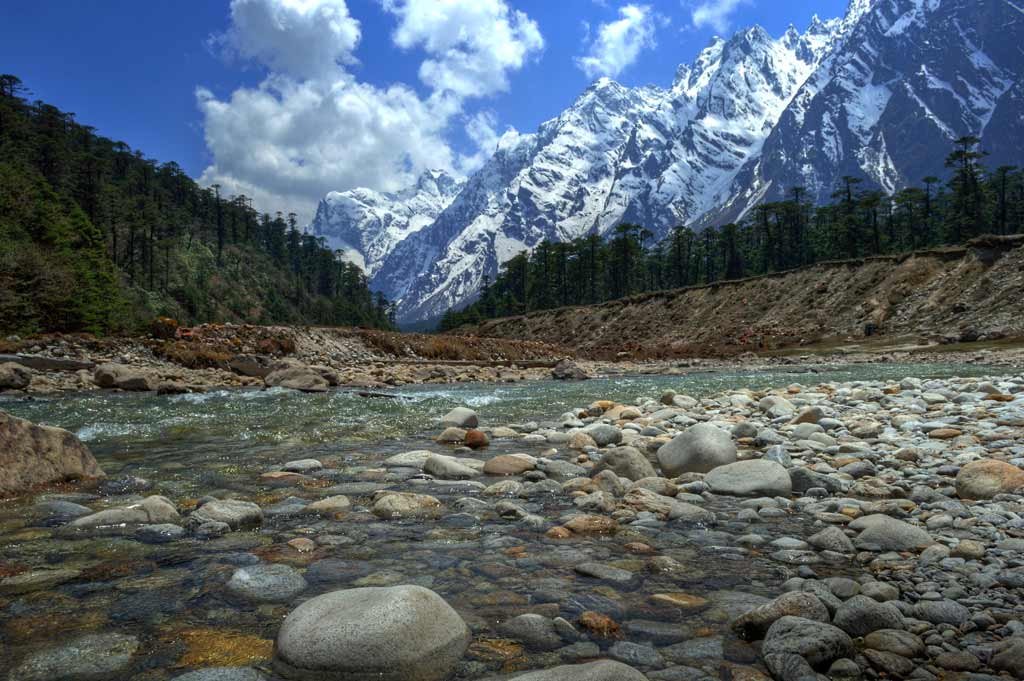 Getting there: You can go on trek to the Dzongu valley, or else take a cab from Gangtok.
Best time to visit:  Late spring and summer time (March-end, April and May)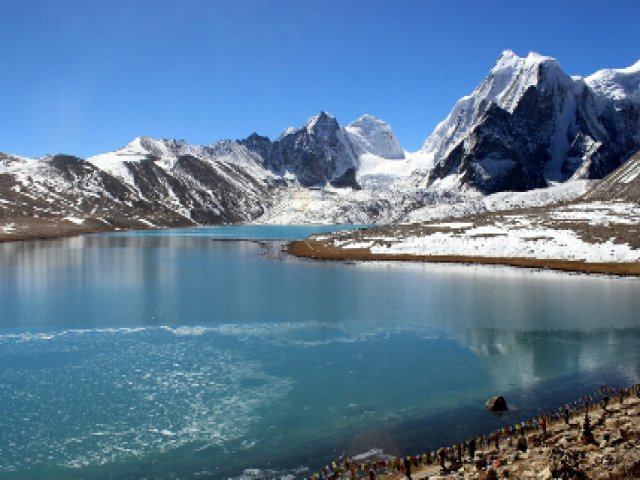 4. Nubra Valley, Leh (J&K)
The Shyok River meets the Nubra or Siachan River to form the beautiful Nubra valley separating the Ladakh and Karakoram mountain ranges.
The breathtaking views of sand dunes with the contrasting snow-capped mountains makes this place unique.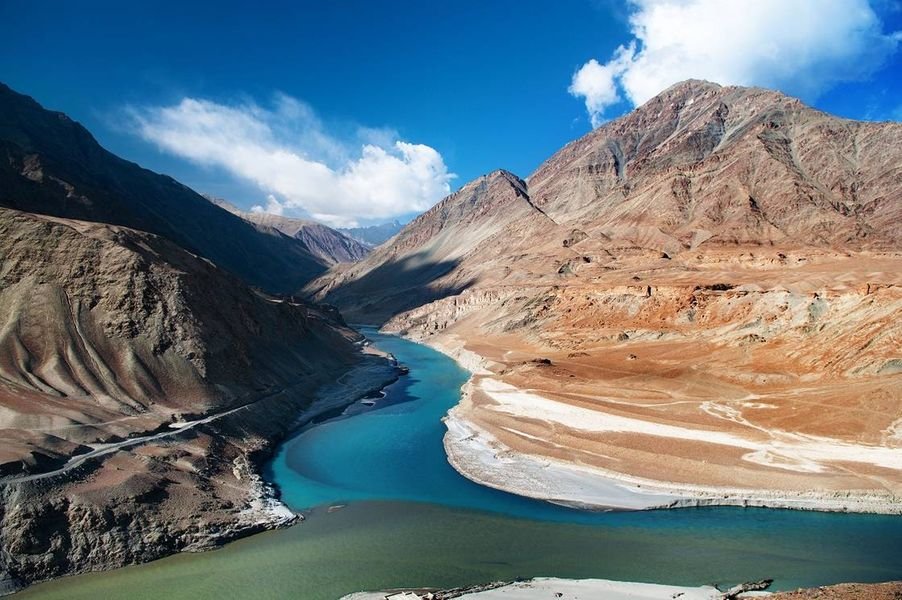 Getting there:  Closest airport is Kushok Bakula Rinpoche airport at Leh at a distance of approximately 120 km. You can also reach Leh by train. You can hire a jeep or board a bus in order to reach Nubra valley. 
Best time to visit: April to June and September to October are the two best times of the year to visit Nubra Valley.
5.  Maravanthe, Udupi (Karnataka)
What's so special about this road?
While travelling to Karwar from Udupi, on NH-66 (erstwhile NH-17), you have the roaring Arabian sea racing alongside you on one side, and the calm Souparnika River on the other.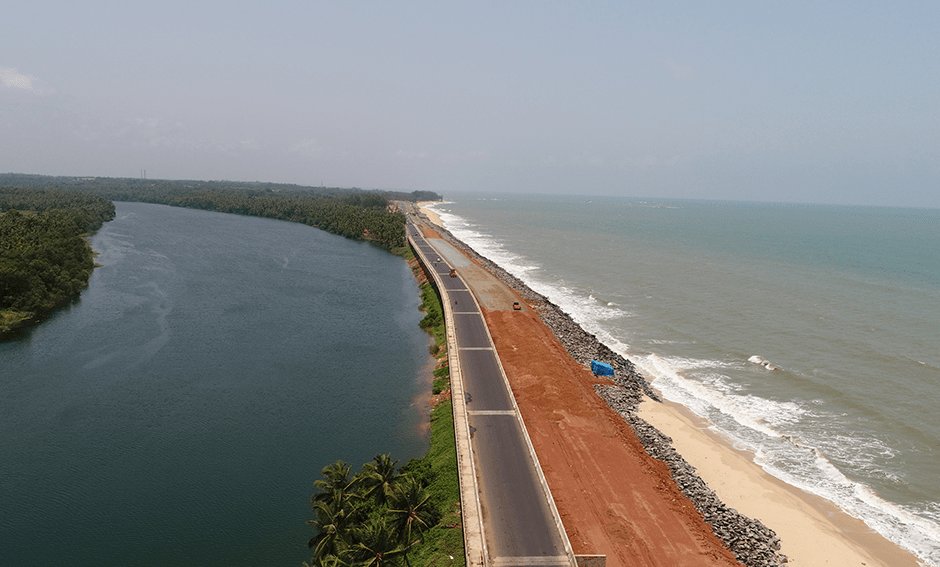 Getting there: Mangalore is the nearest railway station from where you need to take a cab to enjoy the surreal views.
Best time to visit: Each and every person visiting the Maravanthe beach must witness the sunset. The best time to visit Maravanthe Beach is between September and March.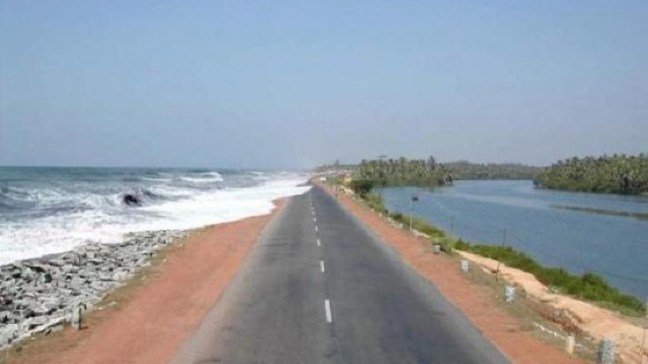 6. Chalakudy, Thrissur (Kerala)
Still untouched by commercialization, the beauty of this small sleepy town is a treat to the eyes.
Chalakudy is situated on the banks of the Chalakudy River and is surrounded by a hill station, wildlife sanctuary, Athirapally waterfalls, and the backwaters of Mala and the Azhicode Munakkal beach.
Getting there: You need to reach Ernakulam to catch the train to Chalakudy. You can then take a bus or taxi to Athirapally.
Best time to visit:  December to March and also in monsoon season.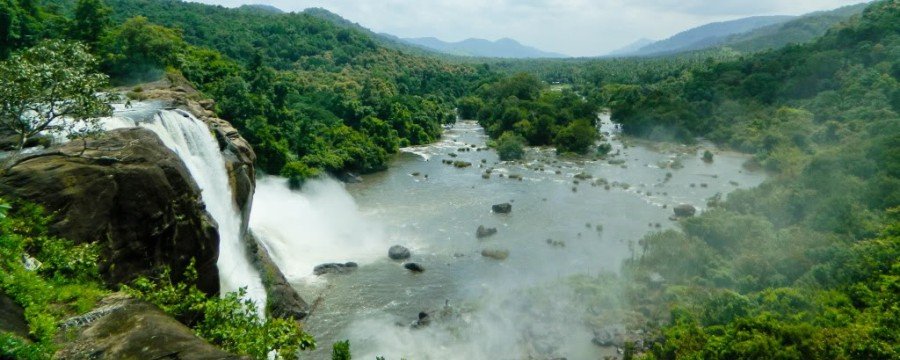 7. Majuli (Assam)
The largest fresh water island in the world, is located in the middle of the mighty Brahmaputra river just 20 kms away from Jorhat in Assam.
Lakhs of migratory birds visit Majuli Island making it a great treat for birdwatchers. Put this place on the top of your travel list because this beautiful island won't be here forever. It's slowly eroding away and in 15-20 years it will completely disappear.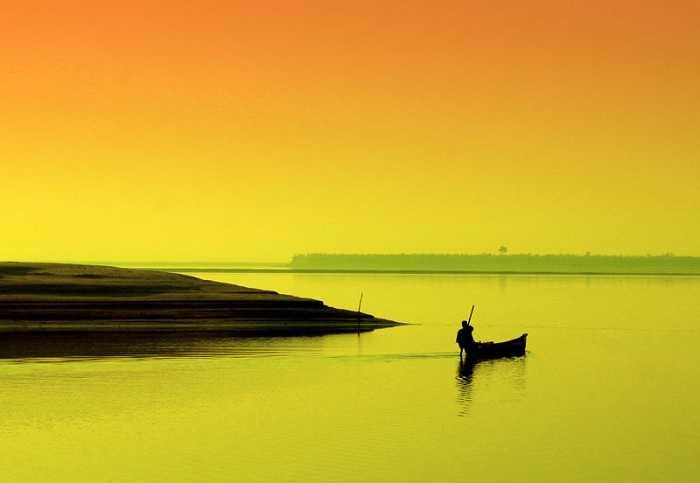 Getting there: To reach Majuli islands you need to reach Neamati Ghat through rickshaws or shared taxis available from Jorhat town. At Neamati Ghat, ferry rides are available which will take you to Majuli.
Best time to visit: October to March is the perfect time to enjoy the weather in this serene environment.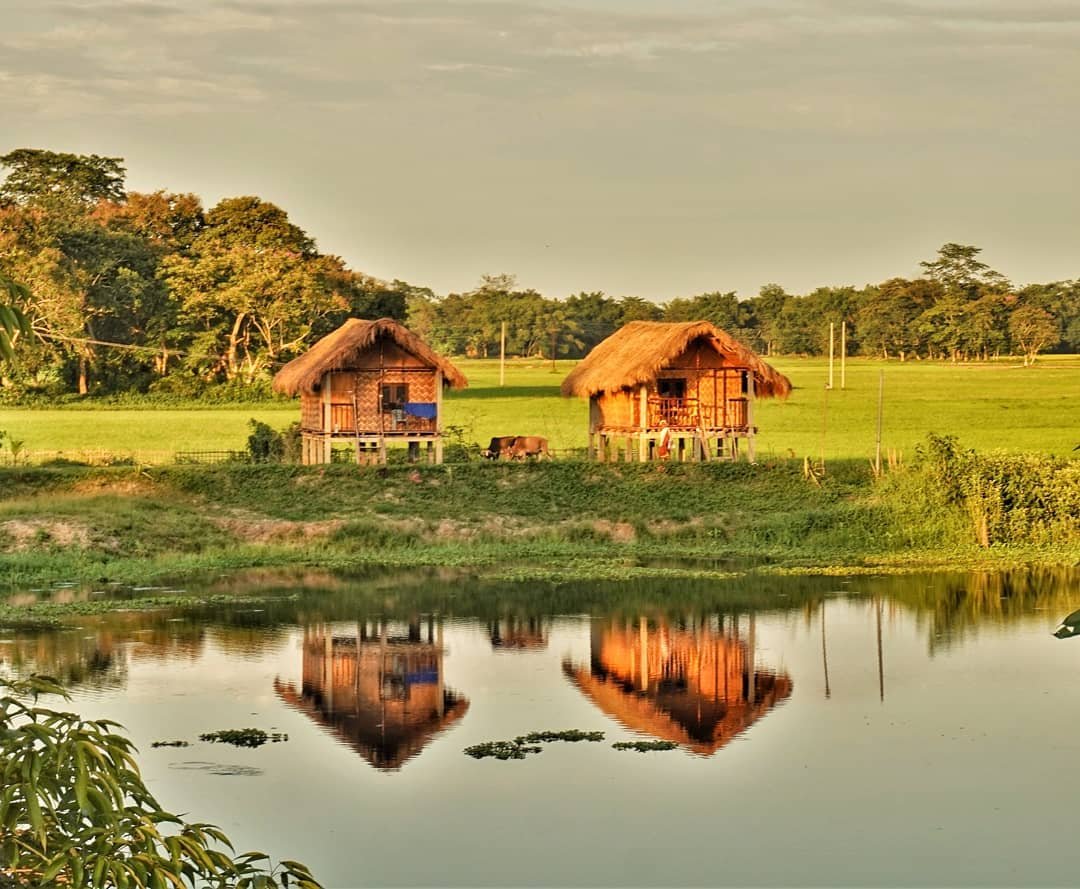 8. Tirthan Valley, Kullu (Himachal Pradesh)
Situated at an altitude of 1600 meters besides the Tirthan River in the Kullu district of Himachal Pradesh, the Tirthan Valley is a land of virgin and mystified beauty.
There comes a point in the valley when the Tirthan river encircles you from all sides.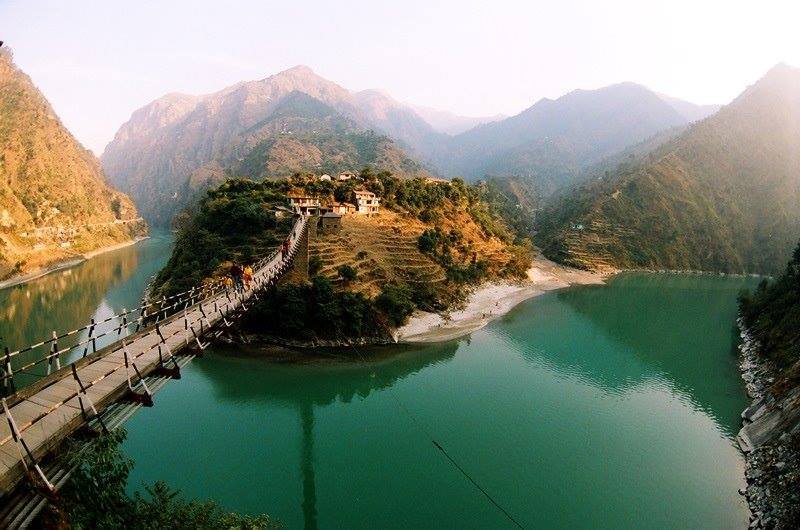 Getting there: The best way to reach Tirthan Valley is via the Kullu -Manali highway. It is a pleasant drive of 26 km from the turn at Aut.
Best time to visit: March to June and October to November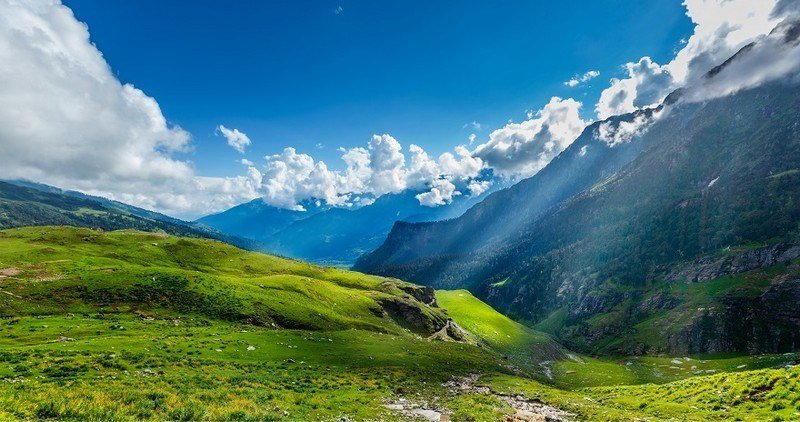 9. Bhedaghat, Jabalpur (Madhya Pradesh)
Set beside the river Narmada, around 25 km from Jabalpur, Bhedaghat offers serene boat rides down the Narmada River, between towering marble cliffs.
Bhedaghat has some unique Marble Rocks, a gorge formed by the erosion of the river Narmada cutting through rock and creating the Dhuandhar Falls.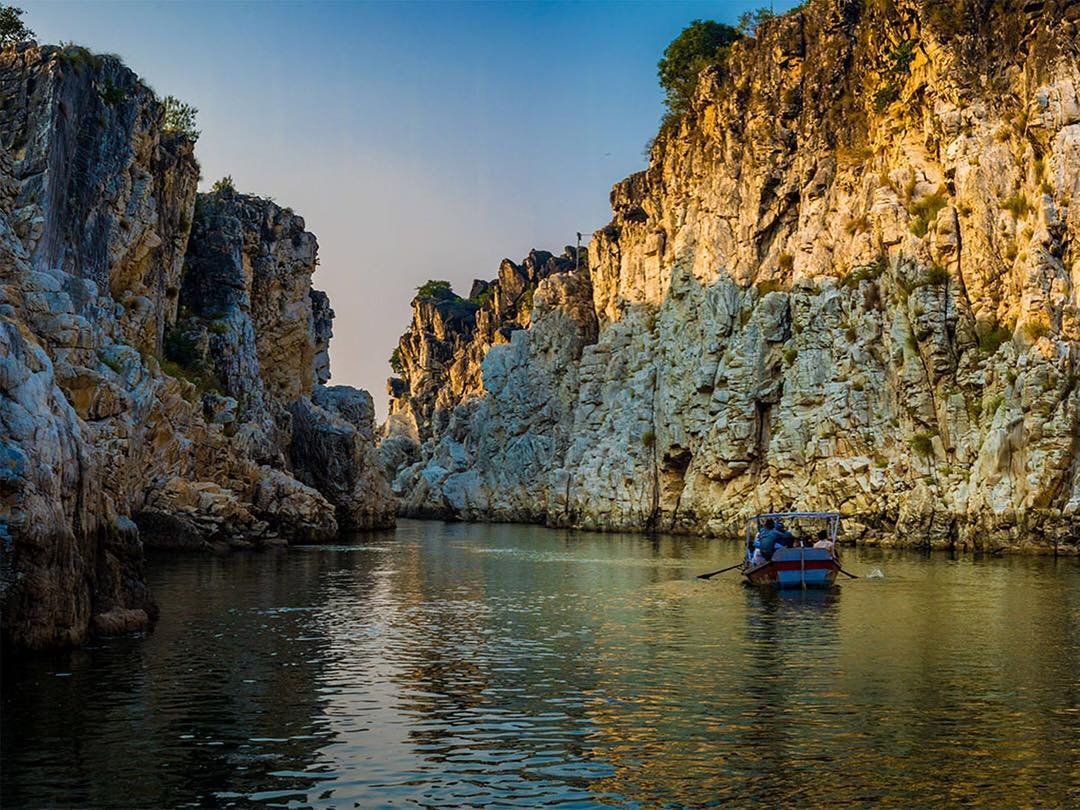 Getting there: Government buses and shared auto-rickshaws are available from Jabalpur to take you to Bhedaghat. You can also take a motorboat from the Panchvati Ghat (Rs. 30 per head) and its a 50 minutes ride along the river Narmada.
Best time to visit: March to June and October to January.
10. Shettihalli Church, Hassan (Karnataka)
The Shettihalli Rosary Church, also known as 'floating church', is located around 22 km from Hassan in Karnataka is one such structure that is in ruins, yet a wonderful piece of art that has stood the test of time.
Every year in the monsoons, the church retires to the submerged world and as the water level recedes it emerges in all its glory.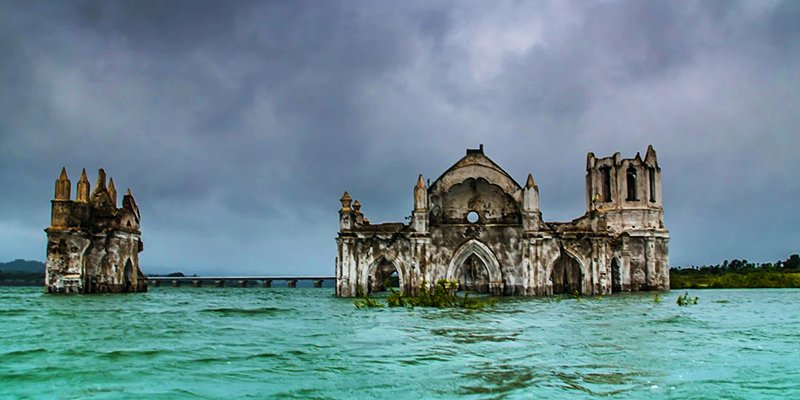 Getting there: You can reach the church by road from Shettihalli, except in monsoons when you'll have to take a boat ride.
Best time to visit: Between July and November, church is largely submerged, not much is visible. In December to May season it will be out of water, you can drive right in front of the church.